Sometimes you have an urgent problem that you need addressed. You want someone who is available at short notice, is able to quickly understand your business problem and absorb the details of your business processes, and implement change rapidly. D9 is able to address your business improvement needs; we can quickly schedule and execute a Kaizen Blitz, usually within 1-3 weeks from start to finish. You will be included all the way, we will work together using your business knowledge and expertise and our process improvement experience so that rapid results are achieved together.
Is this option best for you?
If you have a high sense of urgency to address a particular business issue and need to take-away pain in the short-term, a Kaizen Blitz can achieve this for you. It will require leadership support from your side, it will require an intensive time commitment for a number of days/weeks, and you will achieve and own the benefits in a very short turnaround time. This approach places a low priority on the skills development of your people due to the rapid nature of the engagement. While your people will gain some learning-by-doing, the positive experience will most likely leave them wanting to learn more.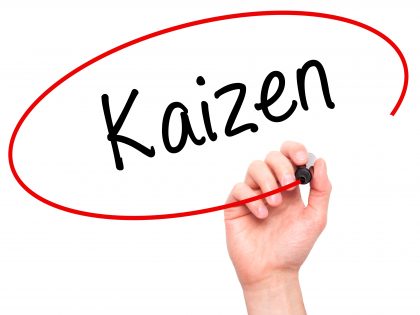 This approach is often used as a "proof of concept" of what Lean Six Sigma can deliver. For some it is a useful first step before starting a continuous improvement strategy.
Take the First Step